PMU Education Kit
Power Management University brings power meter/system education to a new level. We are pleased to introduce the new PMU Education Kit.
With ION9000, PM8000 and PM5000 meters: Part No. PMUTRAINLAB9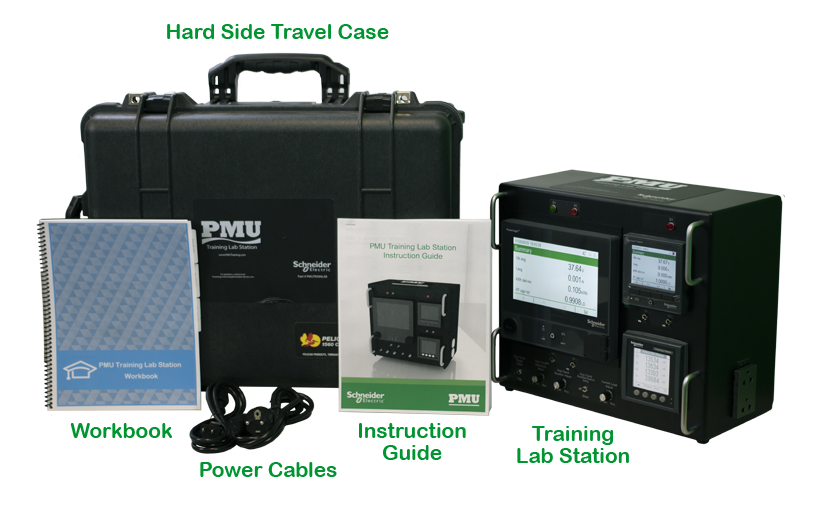 This is a self-contained platform for education with the three most popular Schneider Electric power meters.
The Education kit consists of:
Training Lab Station
Training Lab Station Instruction Guide
Training Lab Station Workbook
Power Cables
Hard side travel case
Who should purchase:
Anyone with Schneider Electric power monitoring system that contains the meters included in the kit.
Anyone needing to educate their own staff on the hardware and supporting software.
Anyone needing the ability to test or pilot advanced frameworks created that would reside in the meters. (so you do not have to test code in your production equipment)
Anyone needing to demonstrate the hardware and supporting software solution to a customer/user.
Universities looking to enhance their Power Engineering or other curriculum.
NOT FOR RESALE - For education purposes only.